Once a pioneer in digital photography, Kodak had missed the boat. They needed to reinforce their digital credentials, while reminding consumers of the emotional power and economic importance of images. It turns out that Kodak technology has touched pretty much every picture ever made, digital or not. So we put them all in one place. The Kodak Gallery.
The gallery was accessible online, where consumers could explore pictures and products. It also appeared in Times Square.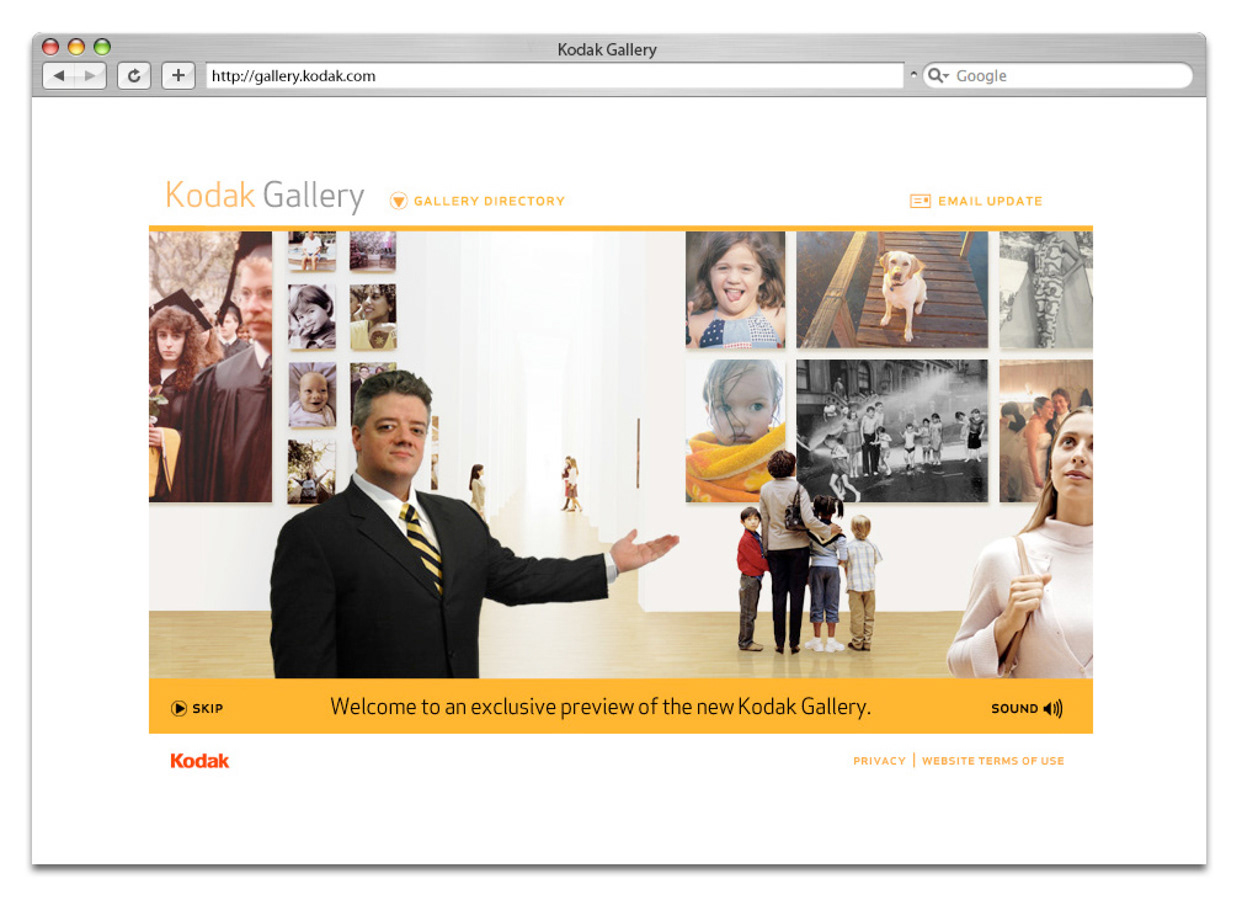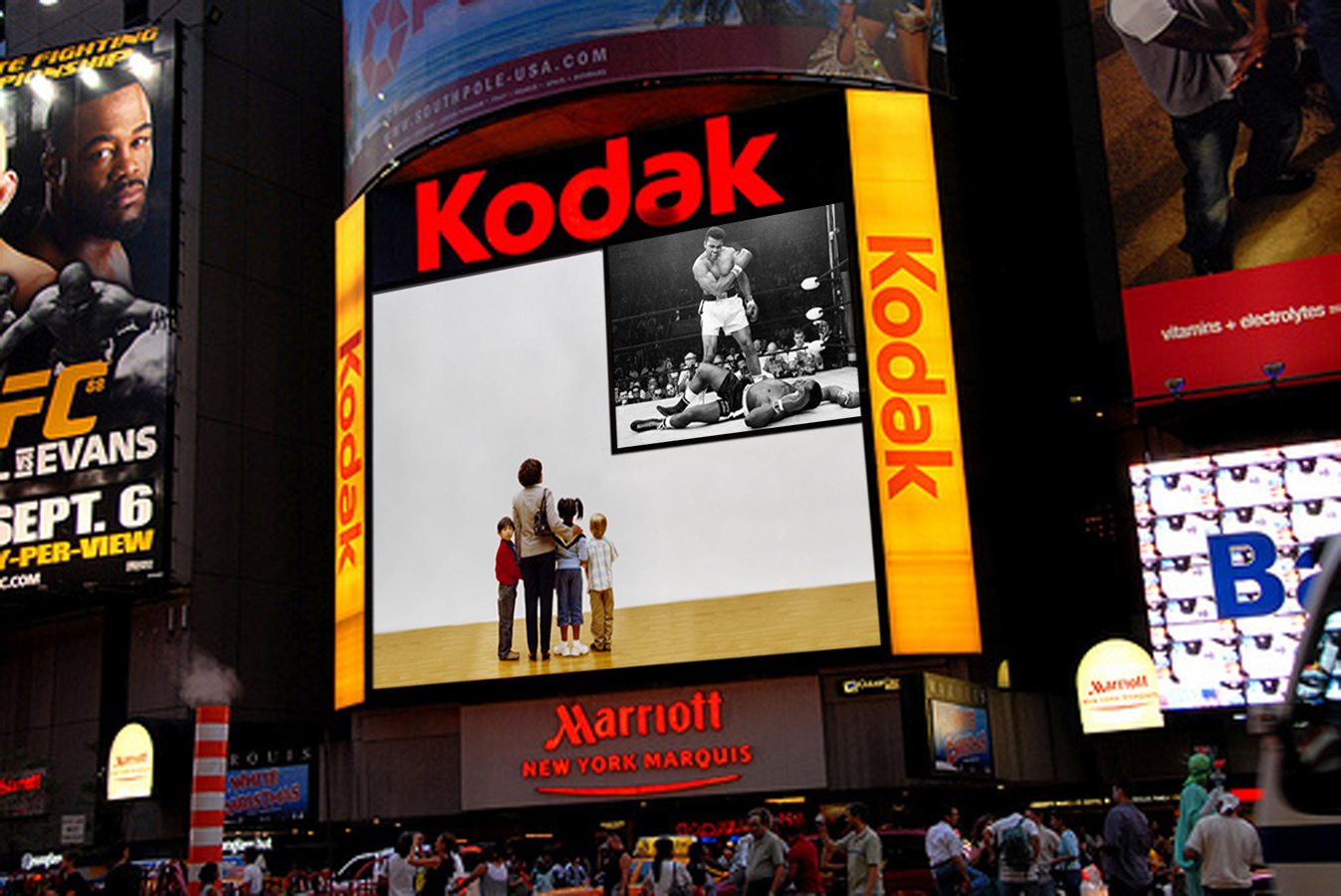 Classic product print, with a gallery look and feel.

And internally the idea launched with this manifesto: a reminder to Kodak employees of the scale and importance of the company's achievements and their roles in it.